At Eventful we promise to make your wedding day special with our tailormade products…
Your Wedding Starts Here!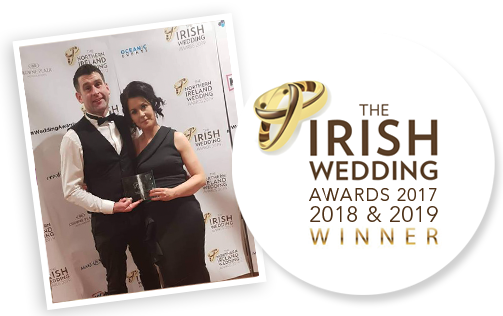 Stationery Supplier of the Year – 2017 & 2018
Events Decorator of the Year – 2019
We're delighted and honoured to have won Events Decorator of the Year at the Irish Weddings Awards 2019, having previously won the Stationery Supplier of the Year Award in 2017 & 2018! We would like to thank everyone who voted and supported us. It's incredibly important to us to provide the best quality wedding stationery and decor to our couples and to have that recognised within the industry makes it even more special! Delighted is an understatement!
Claire & Roy
Have an idea for your wedding stationery & you would like to discuss it with us?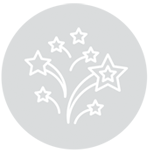 About Us
Eventful is a family run business where we offer an extensive personalised service. We work tirelessly to perfect and maintain our reputation for both quality and price. All of our designs are handcrafted in our showroom in Ramelton, Co Donegal, using the finest high quality materials.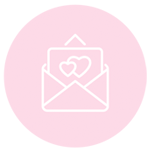 Wedding Invitations
As "The Wedding Professionals" we offer all the products you will need for your special day including; handmade wedding stationery, wedding candles, table decorations, fairylight backdrops, fairylight entrance curtains and table skirting, chocolate and champagne fountains & candy buffets.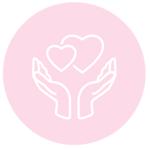 Shopping
Please feel free to browse through our store to see all the wedding products that we offer. If you have any questions or would like to discuss things with us in more detail please do not hesitate to contact us and we will assist you as much as possible.
A Few of our Latest Invitation Designs
We develop new designs regularly, keeping up-to-date with latest styles and trends. But if you have a style in mind and you don't see it in our listing then please get in touch and we will be more than happy to discuss it with you!
Eventful were AMAZING! Claire and Roy made our weddings invites initially and nothing was too much hassle, but after they did such a fantastic job, we got them to create our seating plan, mass booklets and thank you cards! 🙈 couldn't recommend them enough and they were always a message or phonecall away if we had any questions. Samples were beautiful made and sent out in no time and they both just made a huge chunk of our wedding planning really easy. Thank you so much!
Tara Gallagher
Eventful were amazing to work with! they did our wedding invitations, aswell as table plan and decor of the room. Nothing was a problem. Claire and Roy were easily accessible at all times and they worked with me on creating a bespoke piece on an idea I had. Everything was stunning on the day. Can't recommend them enough!
Laura McNulty
Cannot recommend Claire and Roy enough. Their wedding decor was beautiful, our mass booklets were perfect and they went above and beyond from start to finish. Thank you for making everything a little easier😁
Nadine Maloney
Unbelieveable in what they do. We got so many amazing personalised bits for our wedding and I cannot recommend them enough. Nothing was a problem and everything they do is so lovely and detailed. A definate for any bride and groom that wants to add extra bits. Thanks so much for everything Claire & Roy x
Mari-Claire McGarvey